Introduction
An object travels down a slide at distance l down the slide. The object then free-falls through a vertical distance h before hitting the ground. Obviously the greater l, the further the horizontal distance d that it lands away from the slide.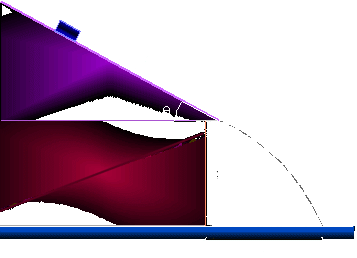 The relationship between d and l for a particular angle of inclination q for the slide. Experimental and theoretical data will be compared to see if the relationship in practice is that of the predicted data.
The aim of the experiment is to find the relationship between l and d for a given value of q.